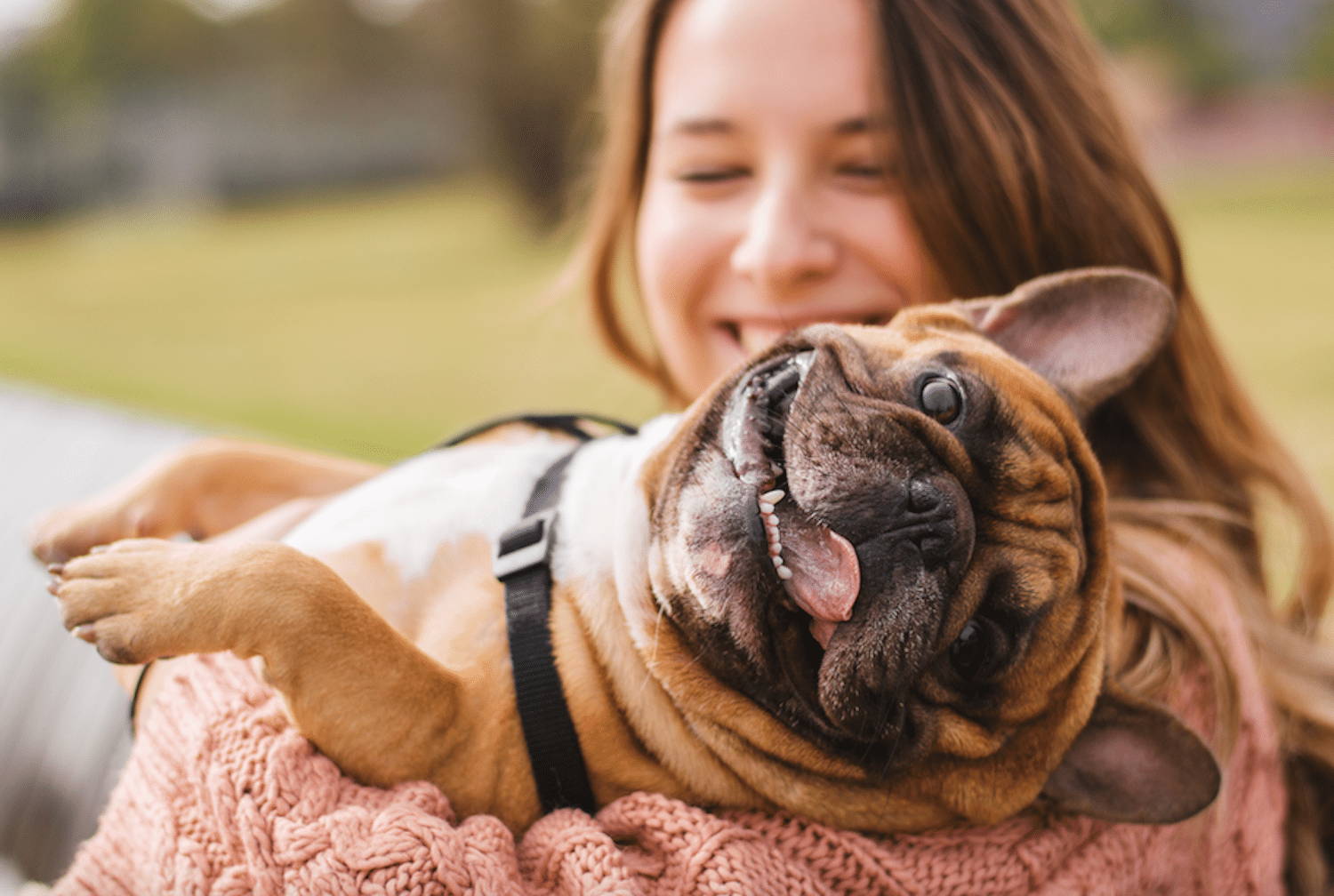 Flowers, chocolate, teddy bears? Yawn. Been there, done that. You know what's cooler than a human valentine? Our dog valentine, obviously! We're giving you three ideas to bond with the one who will always be there for you, V-Day or not.

Training! Yes, training!
Nothing is better to bond with your dog than training! Positive reinforcement training has been scientifically proven to strengthen your relationship. Our dogs love to make us happy, and the more you train, the more things they'll do to make us happy! It's a win-win. If you're not sure what to do, pick a fun Valentine's Day themed trick to teach like "kiss" or "hug," and gift your valentine a Holi treat they haven't tried yet! If you need a little more of a guide, consider hiring a professional trainer, who can help you achieve a well-mannered and focused pup! Dog trainer Tess Marty, an animal science degree-holding trainer and Canine Good Citizen Evaluator, advises using a professional because they can be a second set of eyes to see what works best for you and your dog given your own personal situation. A YouTube video on dog training is great, but it may not be suitable to your dog's own conditions. Professional trainers know how to work to make you and your dog a team, and can continue to be a great resource as you navigate life and new challenges with your pet.
Treat them to a spa day!
We all know how relaxing it can feel to light a candle, grab a bath bomb and a book, and decompress with a bath. Our dogs like to be pampered just as much as we do, and the touch and trust involved in bathing and grooming is a notoriously phenomenal way to bond. Focus on touch, massage those absolutely adorable ears, and spend some time helping them relax! If you're not looking to spend your Valentine's Day cleaning your bathroom from all the shake-offs and fur, bring them to Now You're Clean, which takes the hassle away from bath-time and offers delightful smelling shampoo, conditioning treatments, and an array of pampering products. You'll leave with a clean and happy pup and come home to a clean and happy home! (P.S. they have your favorite Holi treats and toys there too, so you can bring them home with some goodies!).
Foster an adoptable dog!
Don't have a valentine? Want your dog to have their own valentine? Consider fostering a dog! Fostering saves lives of homeless animals by giving them a place to stay to clear out overcrowded shelters, and also gives your dog confidence and a live-in playmate. Social Tees is a foster-based NYC rescue that takes in dogs from southern states (where animal overpopulation is a continuing problem) and gives them a new chance at life here in the city. Fostering is a great way to acclimate dogs to new environments and help them learn how to coexist with humans and other animals, which helps them become more adoptable! Foster-based rescues like Social Tees provide everything they'll need during their stay with you (but they will gladly accept any help with cost!), so you won't have to worry about a thing. You're a luxury hotel for a dog in need! If you grow too attached and want your valentine next year too, some rescues will let you foster-to-adopt, where you can choose to apply to be their forever home.
---