We believe that our 4-legged family deserve meals that offer nutrition tailored to their needs, quality ingredients, and delicious flavors. We also wondered why we couldn't offer our pups the kind of variety that they would enjoy in nature. So we went to work to create a solution that offers our dogs the nutrition they need, the flavors they want, and a variety of proteins to make meals fun!
OUR STORY

US VS THEM

OUR INGREDIENTS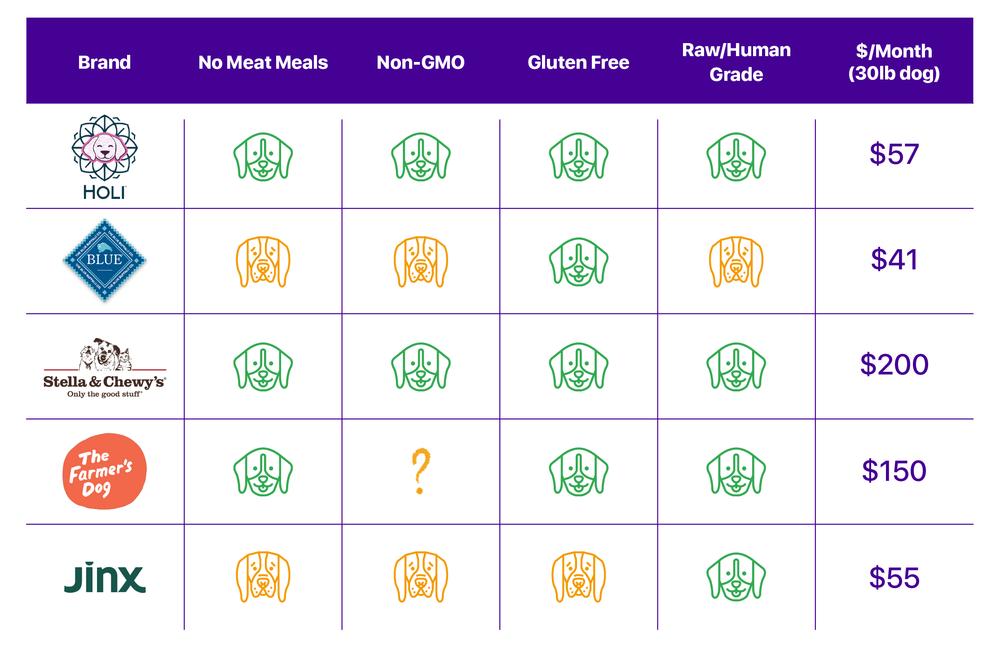 It was 2016, and Wes was about to become a pet parent for the first time. Like most new dog owners, he researched food and nutrition and picked what he felt was the best for Bandit.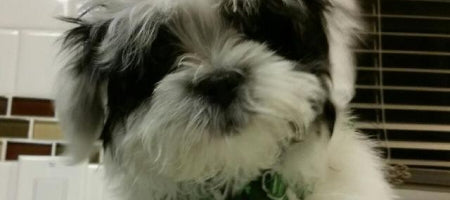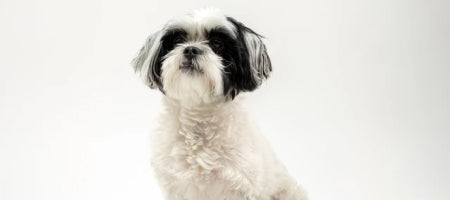 Bandit had other ideas… not only was he super picky, but he had food sensitivities which made feeding stressful and upsetting
What followed was lots of research, trial and error, upset stomachs, and guilt. Switching foods is painful, and messy.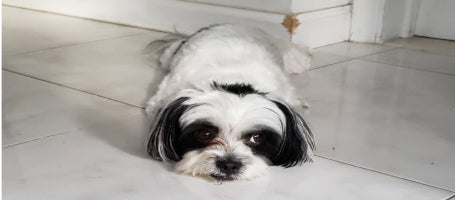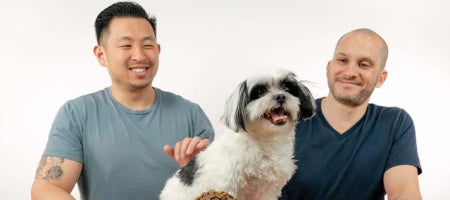 That's when Wes, and co-founder Dave got together to figure it out. We wanted to create a dog food that wasn't just nutritious, but aso delicious! And why can't we give dogs a variety of flavors?
We worked with leading vet nutritionists and food formulators to develop a unique system to give our pups the nutrition they need and a delicious variety of proteins to keep mealtime fun and exciting - all while avoiding food sensitivities!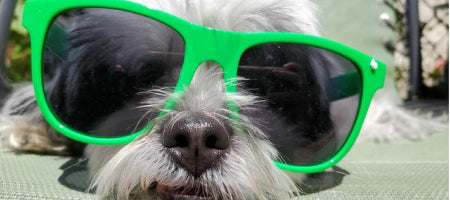 SUPERFOOD BASE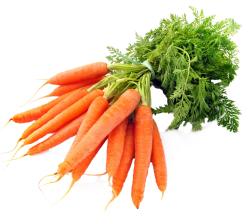 CARROT
High in beta-carotene for vision and protects from cataracts.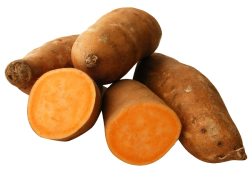 Sweet Potato
Excellent source of dietary fiber for digestive health. And rich in vitamins A, B6, C, calcium, potassium, and iron.

Lentil
High in fiber and a great source of iron and protein.
Chicory Root
Rich in inulin, a natural prebiotic to promote gut health.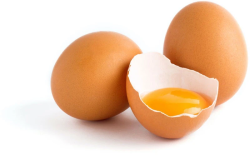 Eggs
Rich in protein and vitamins A, D, E and K. Eggs promote healthy digestion, and strong bones.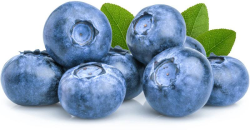 Blueberry
Rich in antioxidants, vitamin C, and fiber. Low in calories. Supports a healthy heart.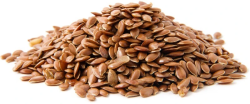 Flaxseed
Loaded with omega-3 fatty acids for healthy skin and coat, joints, and a healthy immune system.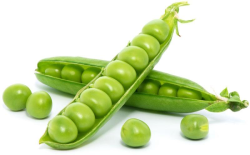 Peas
A rich source of A, K, and B vitamins. Also packed with minerals like iron, zinc, potassium, and magnesium.
Pumkin
Rich in fiber and beta-carotene to support gut health and keep your dog regular.
PROTEIN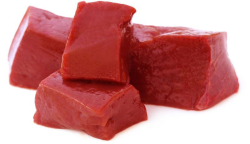 Beef Liver
Excellent source of Protein, B Vitamins, Iron, Zinc, and Copper.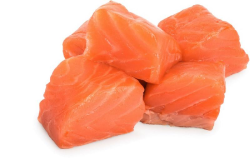 Salmon
Wild-caught salmon is an excellent source of Omega-3 fatty acids to support healthy skin and coat.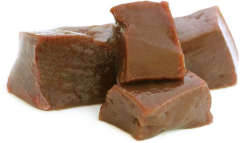 Lamb Liver
Excellent source of dietary fiber for digestive health. And rich in vitamins A, B6, C, calcium, potassium, and iron.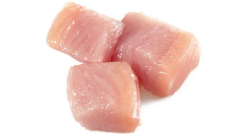 Turkey Breast
Lean muscle meat and an excellent protein source.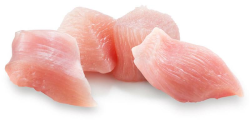 Chicken Breast
Lean, protein rich, and delicious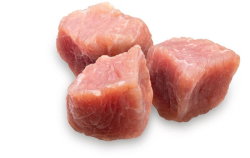 Rabbit
High in B12, and low in cholesterol. Rabbit is an excellent novel protein for dogs with sensitivities