Rescue is close to our hearts here at Holi. Check our some of our favorite rescues in NYC and NJ!
Are you a fellow tri-stater and thinking of fostering or adopting? Let us tell you a little about five local foster-based rescues.
At the beginning of the pandemic, rescues saw an exponential increase in foster and adoption applications. Shelter capacities were at an all-time low, and foster-based rescues were able to bring in more at-risk dogs from out of state due to people stepping up to foster.
As things began to slightly resemble normalcy again, as offices began opening back up, and as people began to travel, these dog-lovers' capacities to foster dwindled down significantly. It didn't help that a good amount of New Yorkers moved out-of-state in all the uncertainty, either. As a result, nearly every rescue could use some extra open doors for their pups.
While there are countless incredible rescue organizations-- and while we hope this post encourages you to check out fostering regardless of where you are in the world--, we thought we'd put the spotlight on a few that are near-and-dear to our community to highlight their tireless efforts to rescue our best friends.
Korean K9 Rescue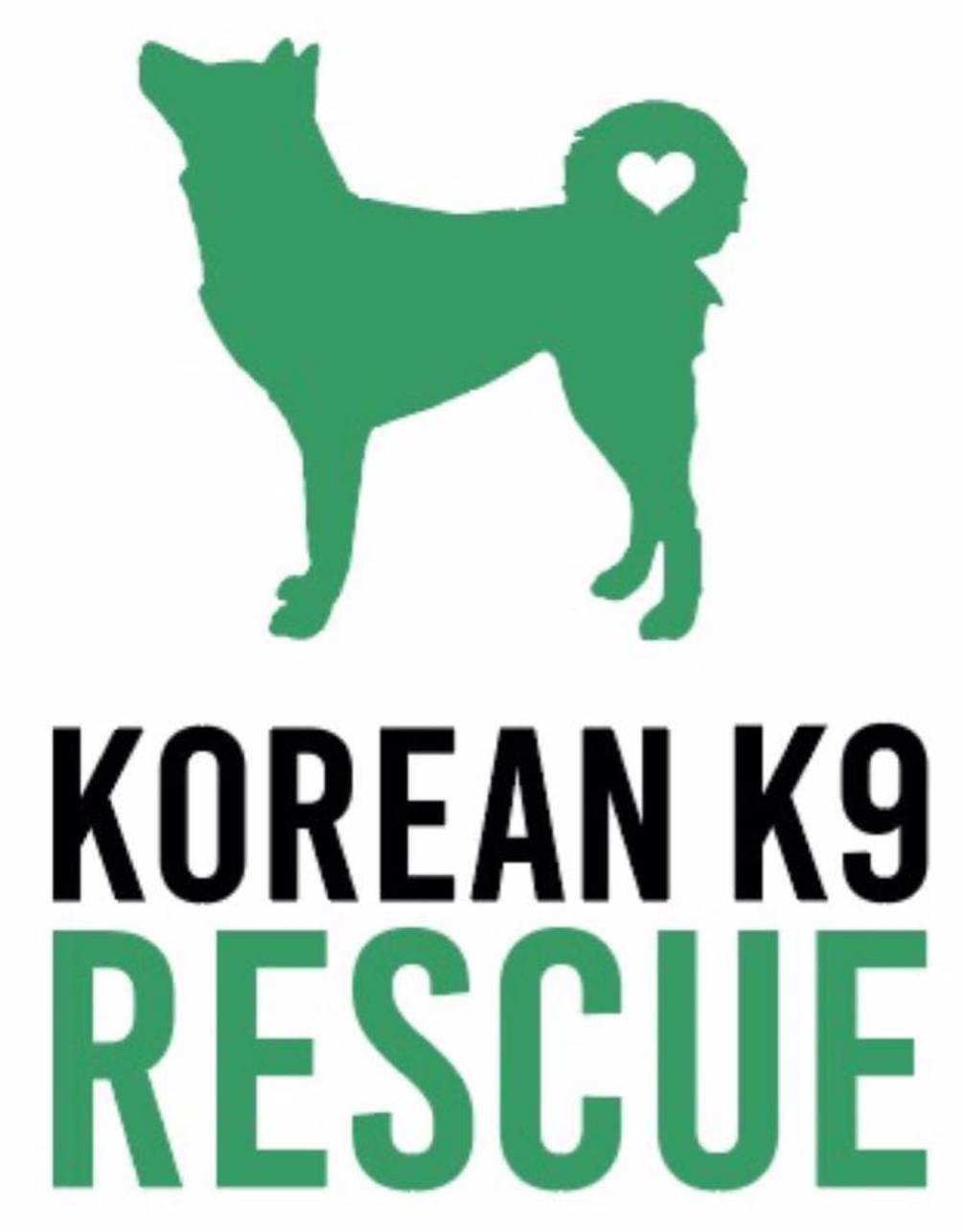 Korean K9 Rescue is a non-profit, No-Kill 501(c)(3) dog rescue organization located in Queens, New York City and South Korea. The KK9R facility in Bundang, South Korea houses dogs rescued from dog meat farms, high kill shelters, slaughterhouses, and strays. The Korean K9 team works hard to provide hope to rescuers and activists whose dogs would otherwise have little chance of survival without adoption. The adoption rate in Korea is less than 15% but it is significantly higher in the United States, which is why bringing most of the dogs over to the US for adoption is truly a life-saving mission. Over 2,000 dogs have been rescued and successfully adopted through KK9R. Here in New York City, Korean K9 is an entirely foster-based rescue. Their dogs are crate-trained, wear back-ups on their collars, and eat a healthy raw diet. The team boasts being hyper-focused on setting adopters, fosters, and all dogs under their care up for success; this includes having a thorough adoption screening process, ensuring that adopters possess the proper dog supplies, requiring adopters to enroll in training, and being responsive to any questions that adopters and fosters have along the way. On a case-by-case basis, KK9R accepts residents in certain areas within New York, New Jersey, Connecticut, Pennsylvania, Washington D.C., Maryland, and Massachusetts.
Click here to apply to foster with Korean K9 Rescue, and click here to check out their adoptable dogs and for more info on the adoption process.
Social Tees Animal Rescue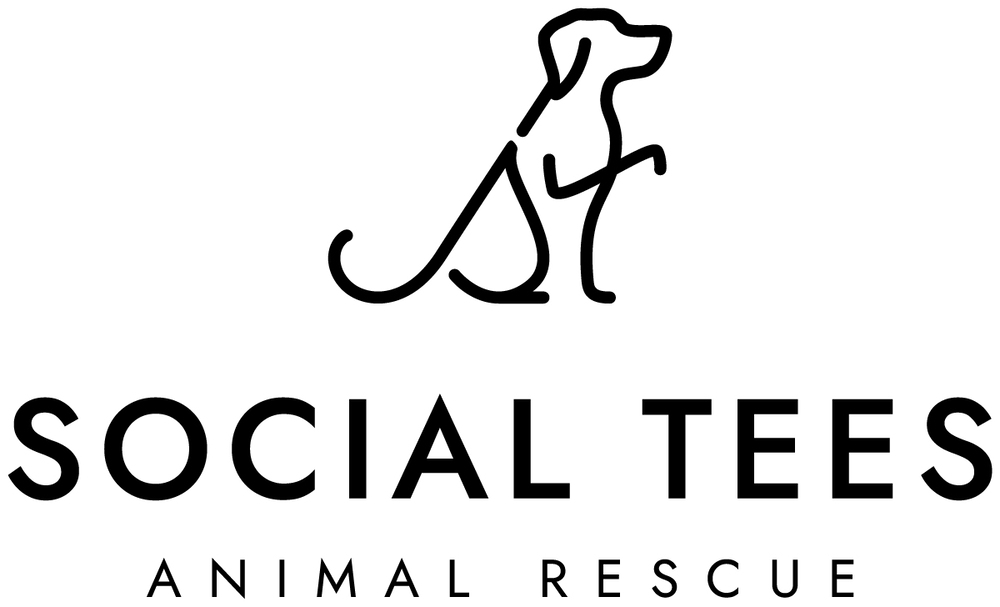 Social Tees Animal Rescue is a non-profit (501c3 ) no-kill rescue in NYC finding forever homes for abandoned dogs and cats. STAR is a foster-based, community oriented organization founded on the principles of responsible pet ownership and creating a supportive environment for their dedicated staff and volunteers. Ensuring access to thorough veterinary treatment and the wellbeing of the animals under the organization's care are STAR's highest priorities, and they pride themselves in matching each animal with the family best able to meet its needs for the rest of its life. All animals rescued by Social Tees are neutered, up-to-date on core vaccines at the time of adoption, microchipped, tested, treated with defleaing, deworming, and demiting medication as necessary, and more. Founded in 1991, Social Tees Animal Rescue is a long­standing member of the Mayor's Alliance for NYC Animals and a participating shelter under the City of New York's Animal Care and Control New Hope Program, which places animals in local no-­kill shelters. Social Tees works closely with the ASPCA and many awesome animal loving companies that are instrumental in raising awareness about dogs & cats in need. They also partner with rescues from states where the euthanasia rates are higher than they are in the northeast, via which they rescue and find forever homes for hundreds of animals annually.
Click here to apply to foster with Social Tees Animal Rescue, and click here to check out their adoptable pups.
Muddy Paws Rescue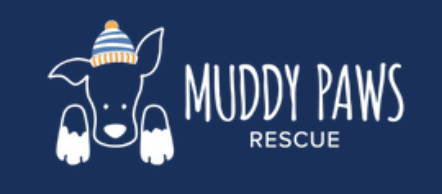 The mission of Muddy Paws Rescue is to build and support a thriving community of dog-loving humans dedicated to ending unnecessary euthanasia of companion dogs. The Muddy Paws team does this through shared learning and education, direct lifesaving, and continuous innovation. Muddy Paws prioritizes maximizing saving animals' lives through informed, transparent action, planning proactively and making bold decisions based on the best possible data in order to support, aid, and save as many dogs as is responsibly possible. Boasting core values of positivity, responsiveness, and being welcoming and supportive, Muddy Paws Rescue has made waves in New York by building a hardworking community dedicated to saving lives. MPR highly values the provision of educational resources, tools, and guidance to improve quality of life for all dogs and their humans, wherever their paths may cross.
Click here to apply to foster with Muddy Paws, and click here to apply to adopt.
Good Karma Dog Rescue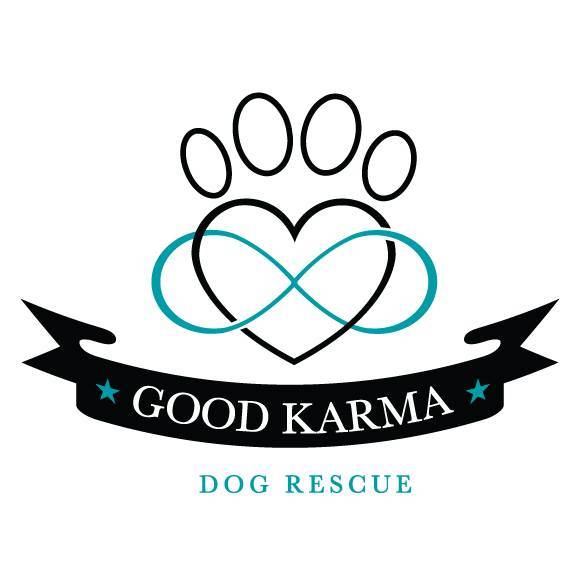 Good Karma Dog Rescue, Inc. began with a vision of education, support and love with a strong belief that "what goes around, comes around," and is composed of a community of animal lovers with a focus on doing what is right and making a difference. Good Karma strives to provide education programs to the public that promote responsible pet-ownership, as well as awareness of issues that affect the population that their rescue serves. The rescue is dedicated to giving abandoned, abused, and unwanted dogs an opportunity for a new life by bringing them into their foster-based rescue program, all while advocating for the adoption of dogs in lieu of purchasing dogs from breeders or pet stores.
Click here to apply to foster with Good Karma Dog Rescue, and click here to apply to adopt.
Hearts & Bones Rescue

Hearts & Bones Rescue is a 501(c)(3) non-profit organization based in Dallas, Texas and New York. HBR's mission is to build a nationwide network of fosters, volunteers, rescue partners and adopters in an effort to save the lives of thousands of shelter dogs in need and unite them with loving forever families. As a foster-based rescue, Hearts & Bones focuses heavily on providing all of their dogs with secure and loving foster homes while they wait for their forever families. Hearts & Bones was founded in 2017 by Whitney Fang and Anna Blumberg, who met in 2012 through their mutual love of animals. Through the experiences of fostering, volunteering, and visiting shelters across the country over the years, they developed a deep understanding of the incredible importance of dog rescue and adoption advocacy. Hearts & Bones is the realization of their dream to bring people together across the country to rescue dogs in need and find their forever homes. To date, Hearts & Bones has rescued over 3,000 dogs, which they credit to their incredible fosters, volunteers, rescue partners and adopters. Hearts & Bones Rescue gets its name from the notion that dog rescue requires not only the heart - the compassion and love - for the animals that are in need, but also the bones - the grit, strength and persistence to rescue these dogs from their former lives and give them a second chance at a great forever family.
Click here to apply to foster with Hearts & Bones, and click here to see their available pups.
​
---